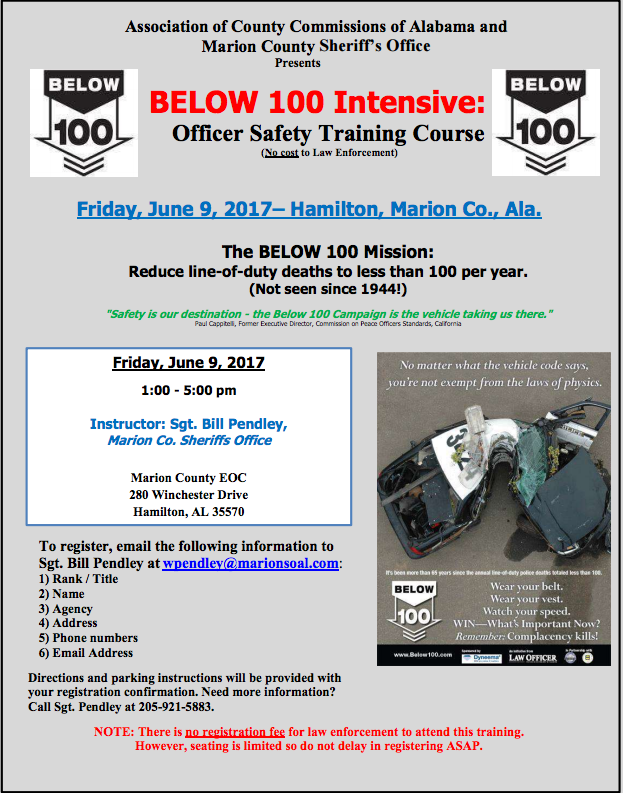 This course is designed to drastically reduce law enforcement Line of Duty Deaths (LODD's) and specifically addresses the operational areas of law enforcement that contribute to the greatest number of LODD's, but are in large part preventable.
The Below 100 program is an effort to instill a culture of safety in law enforcement agencies that will progressively reduce national LODD's to Below 100 annually.
Date and Time: Friday June 9th , 2017 1:00 P.M. to 5:00 P.M.
Location:
Marion County EOC/ Sheriff's Department
280 Winchester Drive
Hamilton, Al. 35570
Instructor: Sgt. Bill Pendley
Registration: Email Sgt. Pendley at wpendley@marionsoal.com or call (205) 921-5883